How Does The Deep Batch Fryer Machine Work
The batch fryer machine is an efficient and easy-to-operate machine in the industrial production of fried snacks, various nuts and meats, fish etc.
The heat source of the oil can be electric or natural gas, and the time and temperature can be controlled by the control panel.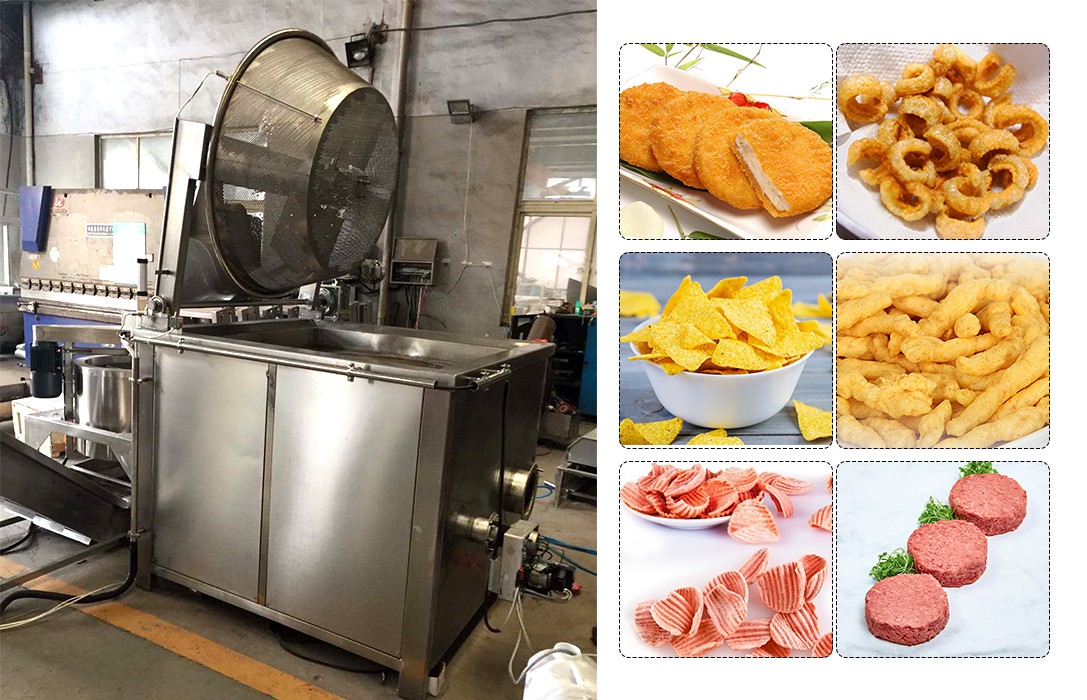 Introduction Of The Deep Batch Fryer Machine
1.The main body of this machine is made of stainless steel.
2.This machine adopts a hybrid mode of rotation and rotation synchronization. This will ensure the uniformity of the fried food and prevent the food from sticking to each other due to squeezing.
3.The automatic unloading system reduces labor intensity and improves product quality.
Note: Coal and natural gas can be used as energy sources.
Special sizes and requirements can be met according to customer needs.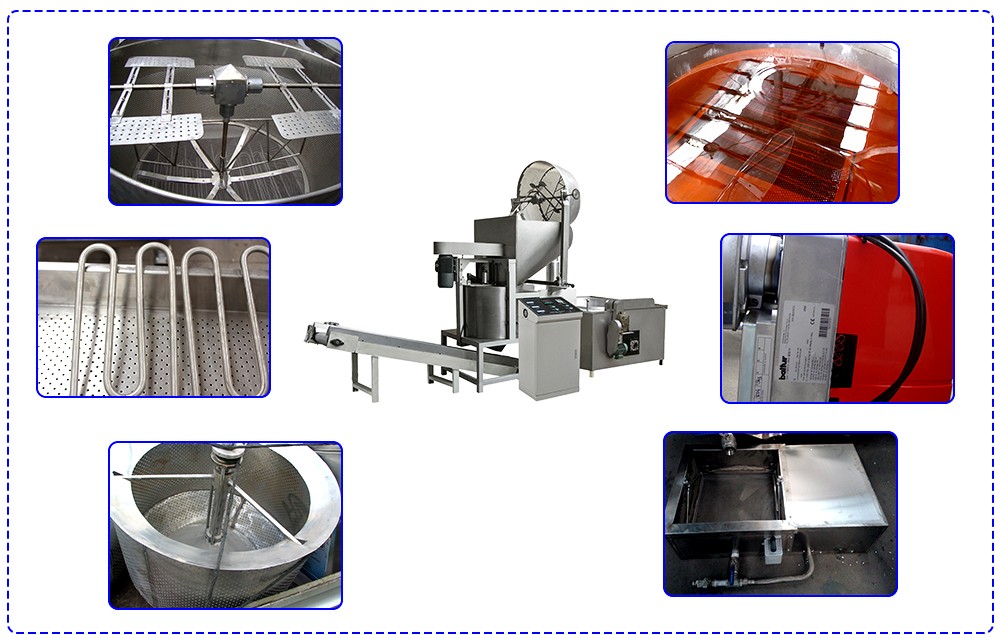 Advantages Of The Automatic Deep Batch Fryer Machine
1.It uses electricity as the heat source, automatically discharges, and mixes automatically, making the operation very simple.
2.It is based on all-oil technology and automatically filters residues, which can extend the oil change interval and reduce costs.
3.The machine is made of high-quality stainless steel, exquisite workmanship, strong and durable.
4.The intelligent digital display temperature controller is convenient and practical.
5.The temperature control is automatic, and the inferior oil is also separated, which is completely safe and easy to clean.
Details Of The Electric Fried Deep Batch Fryer Machine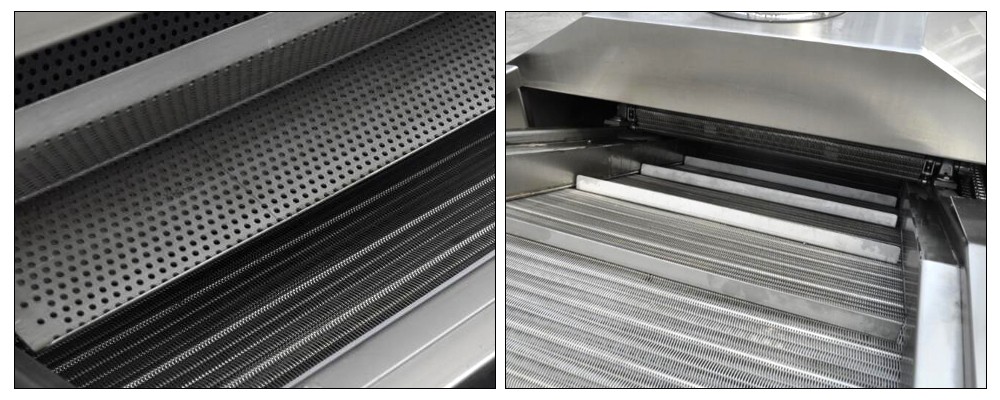 Product Parameter Of Industrial Batch Fryer Machine
| | | | | |
| --- | --- | --- | --- | --- |
| Model | Capacity | Heating Type | Dimension | Weight |
| BFM-1000 | 100kg/h | Electrical ,Gas | 1600*1400*1550mm | 500kg |
| BFM--1200 | 150kg/h | Electrical ,Gas | 1600*1300*1650mm | 600kg |
| BFM--1500 | 200kg/h | Electrical ,Gas | 1900*1600*1700mm | 780kg |