What Machines Does The Breakfast Cereal Production Line Include?
The automatic breakfast cereal making production line uses cereals as the basic raw material. The industrial breakfast cereal making machine is processed by steaming or extrusion process, and the shape is granular, flake, or animal shape. The process of the corn flakes making machine consists of the following six parts: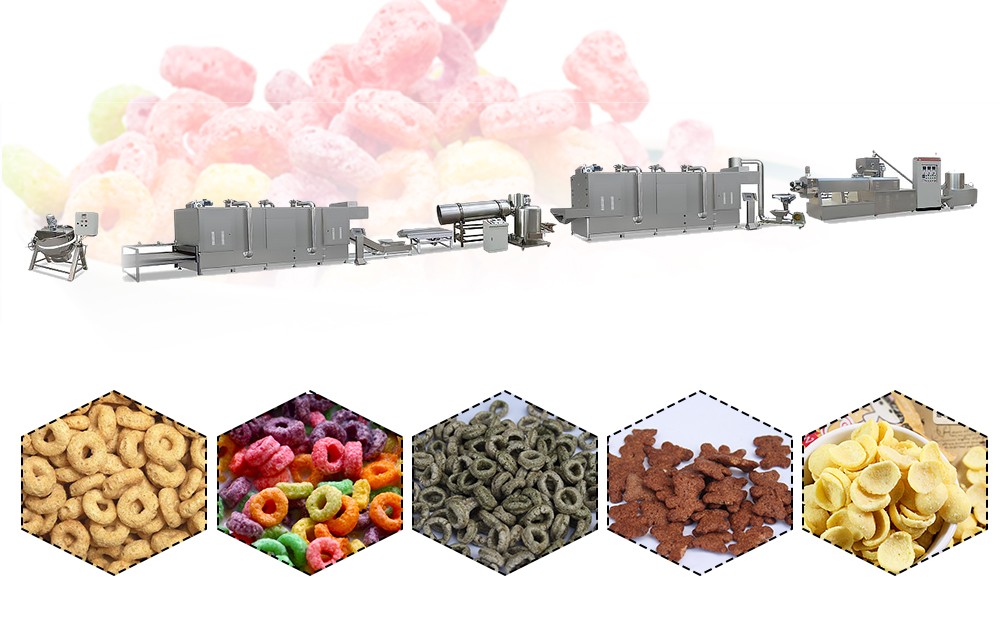 1. Air conveyor: use the wind power of the fan to transport the raw materials to the oven, and configure different fans according to different products.
2. Powder mixing machine: choose different types of powder mixing machine according to the production line output.
3. Seasoning line: There are octagonal tube, cylinder, lifting single drum, double drum seasoning line. And it is configured according to the output and product nature. At the same time, there are oil spraying, sugar spraying, and coating equipment.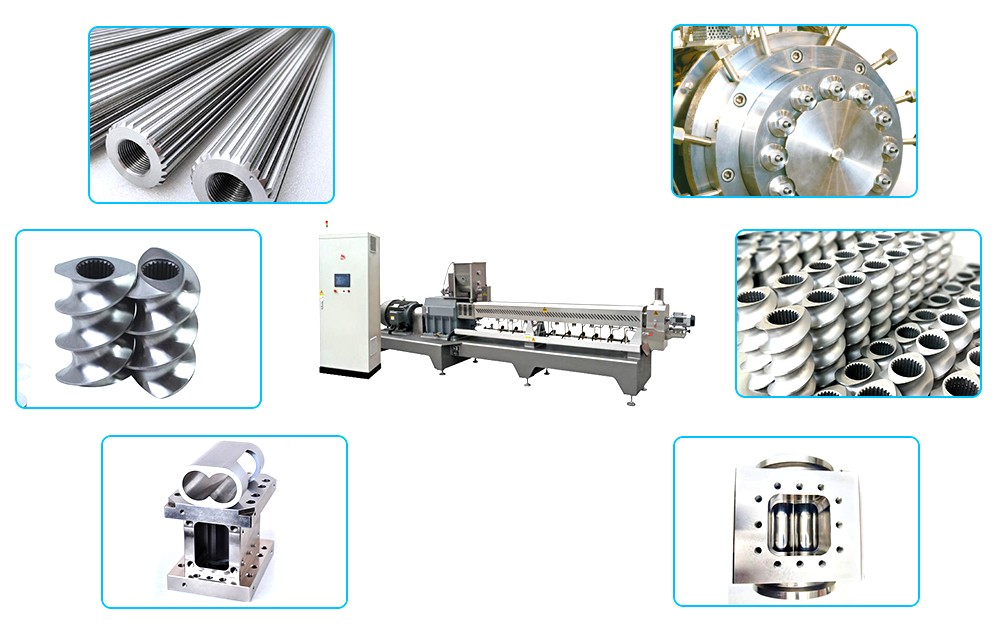 4. Feeding machine: using the motor as the power screw conveyor to ensure convenient and fast feeding
5. Extruder: Choose different types of extruder according to the output of the production line
6. Multi-layer oven: the oven is mostly electric oven. And the temperature is adjusted by the control cabinet between 0-200 degrees. At the same time, the inside is stainless steel double-layer mesh bag. The baking time can be adjusted according to the speed. There are three, five and seven layers stainless steel oven.