Let The Taste Have a Variety Of Choices And Get New Seasoning Equipment
"As consumers pay more attention to taste. Automatic snack food making manufacturers should make timely adjustments and responses to the various tastes of their products. The use of appropriate industrial seasoning equipment is one of the measures to provide guests with a multi-flavor experience."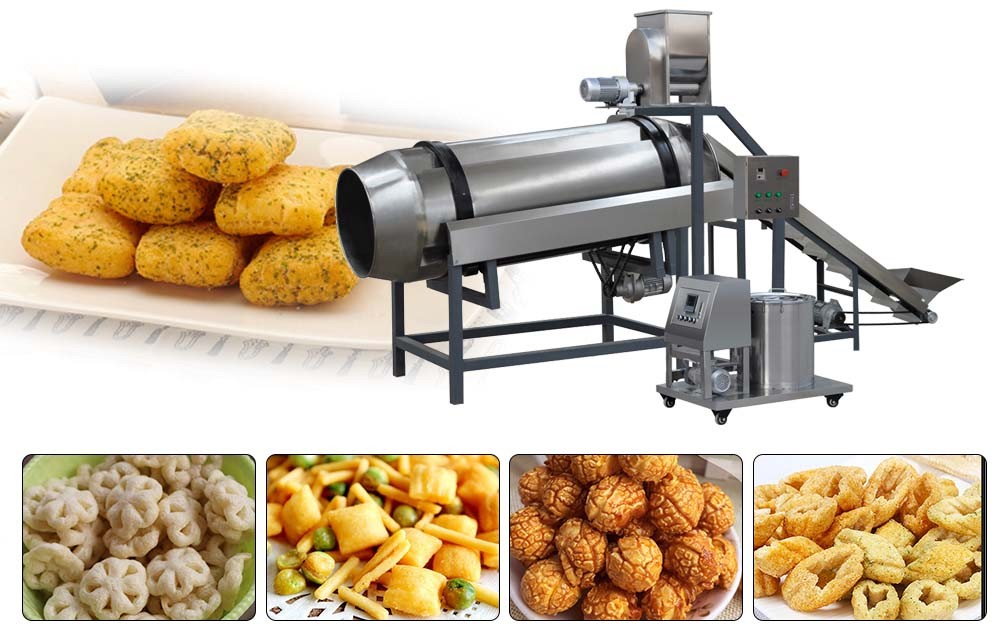 The main features of Shandong Loyal's seasoning production equipment:
1. The single roller seasoning line uses a hoist for automatic feeding. And the hoist uses food-grade raw materials to ensure food safety.
2. The seasoning barrel adopts screw quantitative feeding, adjustable speed, advanced sprinkling system and even seasoning.
3. The full automatic roller is formed by one-time pressing and has no dead ends.
4. The imported oil spray head is adopted. At the same time, the oil quantity is adjustable and the spraying is even. And the heating cylinder is equipped with an automatic electric heating system.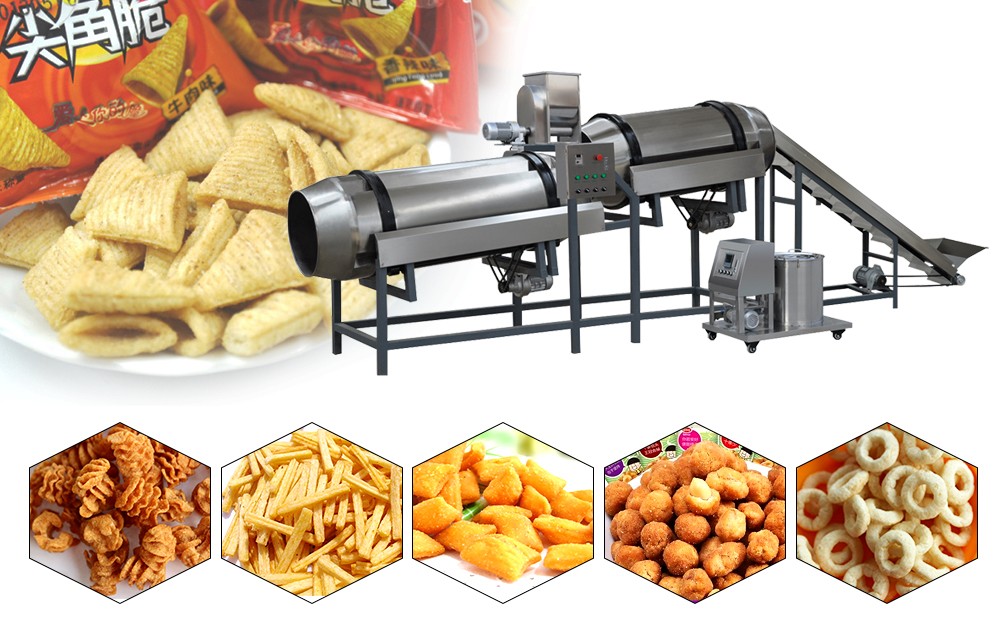 The main features of the automatic roller spraying line:
1. The double drum is designed with a double-layer insulation structure. And the bottom is equipped with a hot air heating system. The slurry tank is equipped with an insulation layer, and the two tanks can work alternately, and the temperature is adjustable.
2. The roller is formed by one-time pressing and has no dead ends.