How Does The Fried Dough Production Line Work?
Fried food is only one kind of puffed food. And the fully automatic fried dough snack production line is a convenience food line developed and trial-produced by our company for today's fast-paced life. The main ingredients, flour, etc., are pressed through multiple pressing rollers. Dough extruder machine uses a special mechanism to cut into different shapes. And puffed after frying. Then seasoning and drying. It is made into delicious snack food. The dough extruder production line has reasonable design and simple operation.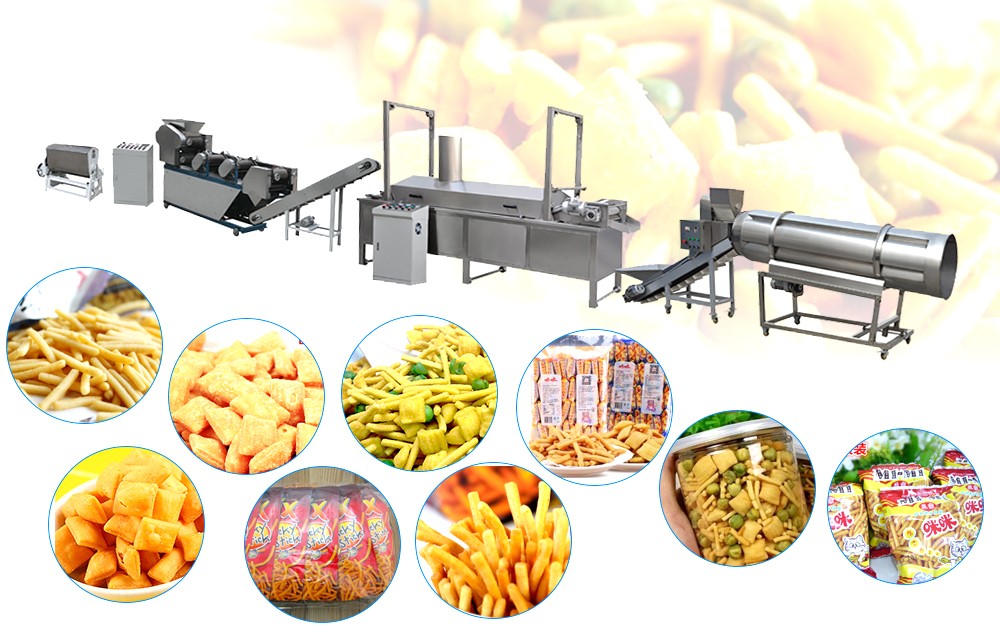 1. The fryer is composed of a mesh belt conveying system, a mesh belt lifting system, an automatic scraping system, an oil temperature control system, and a hot oil circulation system.
2. The oil in the oil tank is heated by the electric heating tube. And the mesh belt automatic conveying system carries the food through the oil tank to complete the food frying process.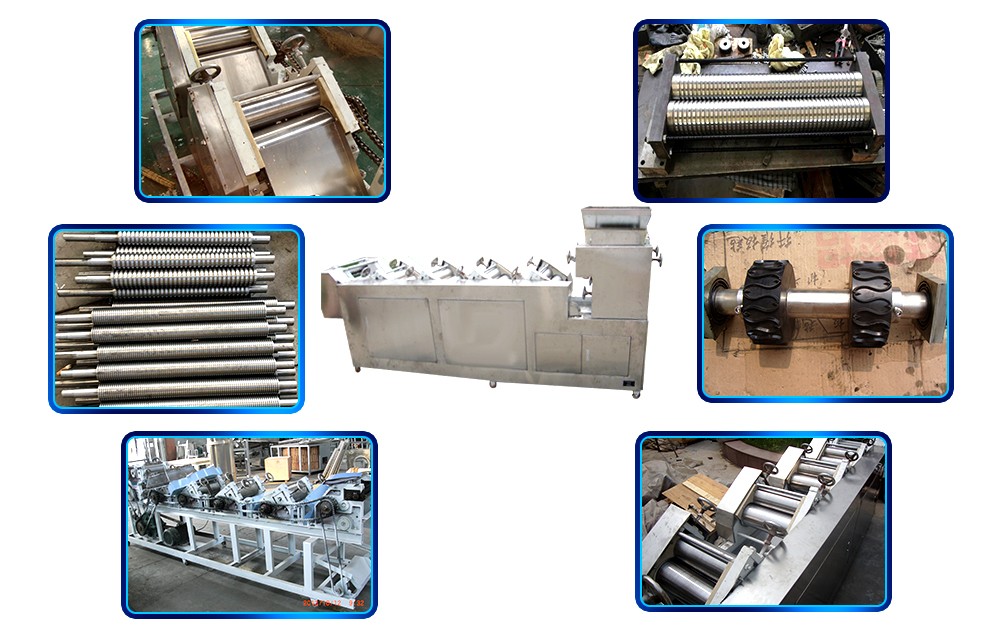 3. The mesh belt conveyor system uses a frequency conversion speed motor to drive the mesh belt. The speed of the mesh belt can be adjusted arbitrarily to control the frying time.