What Are The Advantages Of The Factory Chicken Nugget Stainless Steel Fryer Design
I. Description Of The Factory Chicken Nugget Stainless Steel Fryer
As the professional deep fryer manufacturer ,our frying machine design good
manufacturing process. Automatic frying machine can fried snacks, various nuts and meats, fish etc for sale.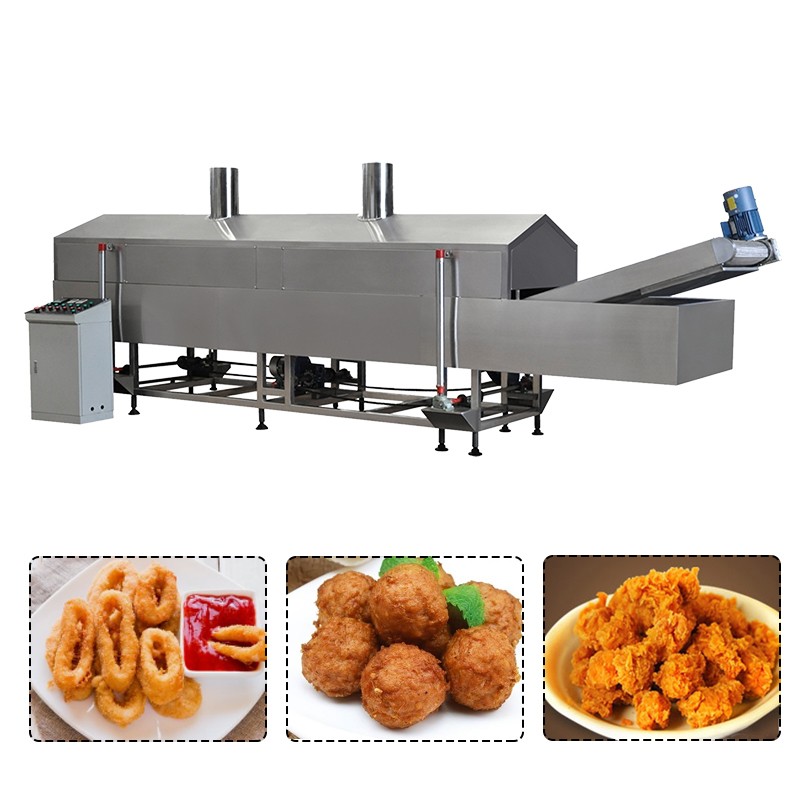 1. Design Of Automatic Continuous Fryer
(1). The automatic continuous fryer consists of a mesh belt conveyor system, an automatic lifting system, an automatic filtering system, an oil temperature control system, a refueling system and a heating system.
(2). The commercial fryer can use high temperature heat transfer oil as the heat source to avoid direct heating to damage the oil. At the same time, energy can be a variety of fuels, such as electricity, gas, diesel oil, etc.
(3). The application range of the automatic continuous frying machine is very wide. The oil of the fryer is low and the oil speed is high. The oil is filtered during the cycle to keep it clean. Special fryer for pulse and nut.
2.Application: Fried snacks, various nuts and meats, fish, etc.
3.Features: High degree of automation, large output, automatic temperature control, automatic filtration.
4.Heating method: electricity, gas, diesel, coal, wood, etc.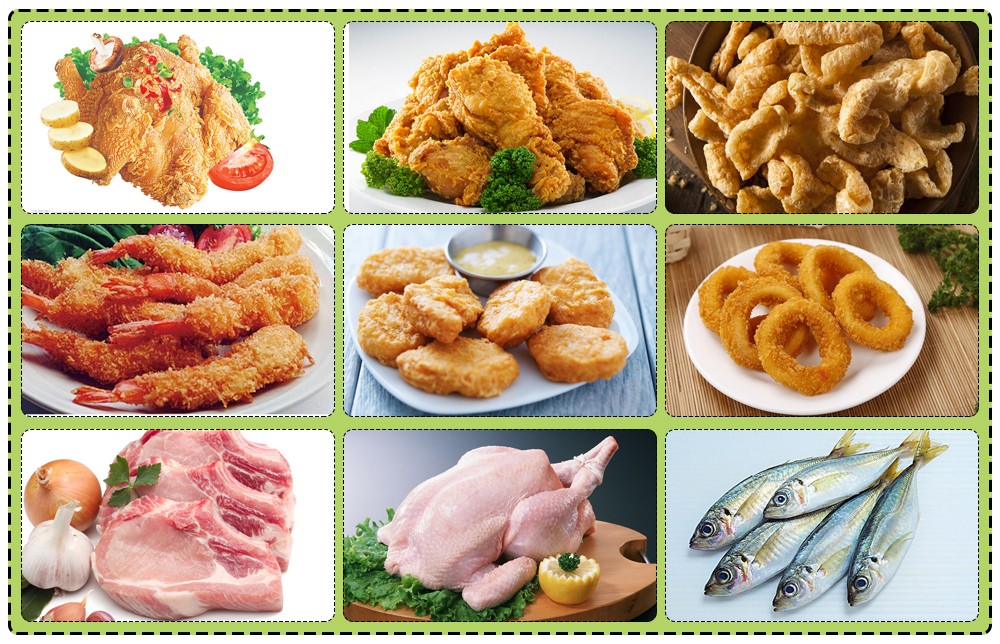 II.Technical Parameter:
| | | | | |
| --- | --- | --- | --- | --- |
| Frying machines Model | Power | Heating Temperature | Output | Size (L*W*H) |
| FMS-300 | 4.3KW | ~250℃ | 100-300kg/h | 13000x1200x3000mm |
| FMS-400 | 4.3KW | ~250℃ | 300-500kg/h | 163000x1200x3000mm |
| FMS-500 | 4.9KW | ~250℃ | 500-800kg/h | 25100x1300x4000mm |
| FMS-650 | 6.85KW | ~250℃ | 800-1000kg/h | 28000x1300x4000mm |
| FMS-800 | 10KW | ~250℃ | 1000-1300kg/h | 31000x1300x4000mm |
III.Details Of Factory Chicken Nugget Stainless Steel Fryer