How Does The Full Automatic Continuous Meat Fryer Making Machine Work
As the professional full automatic continuous fryer making machine manufacturer/supplier ,our full automatic continuous fryer making machine design good manufacturing process. Energy-saving frying device can fried french fires for sale.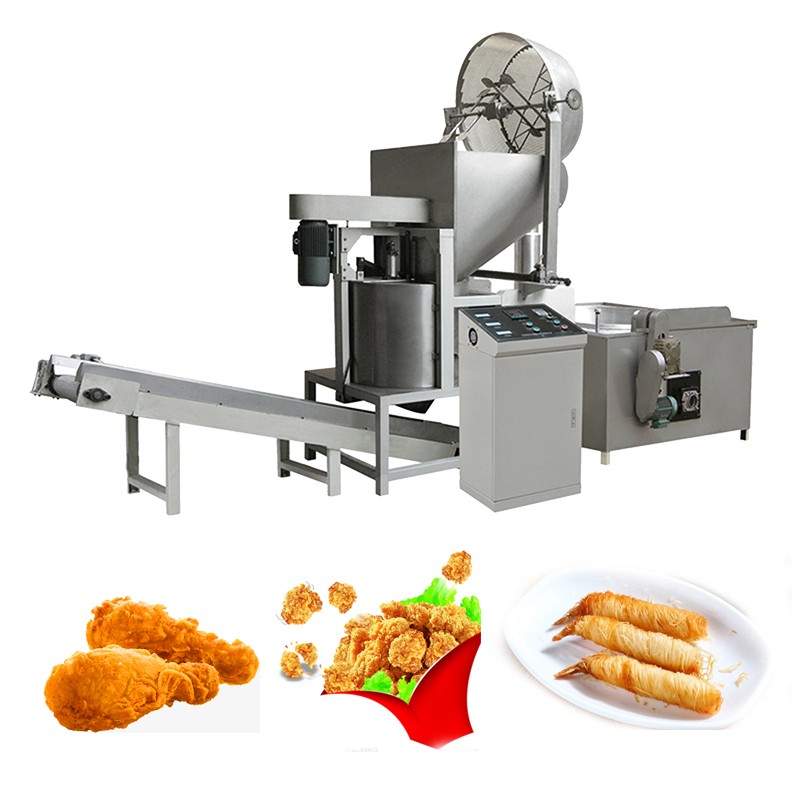 1.Description Of Energy-Saving Frying Device
(1).Automatic fish fryer machine consists of net belt conveying system, automatic elevating system, automatic filtrating system, oil temperature controlling system, oil adding system and heating system.
(2).Deep electric fryer machine the snack pellet, potato chips, yams, taros, peanuts, fish, dough snacks, green peas, fava beans, broad beans.
(3).Frying chicken frying machine can use heat--conducting oil with high temperature as heat resource, avoiding the damage to oil by directly heating. Meanwhile, the energy can be many kinds of fuel such as electrical, gas, diesel oil, etc.
(4).Meat frying machine application range is very wide. The oil capacity of the frying machine is low, the oil velocity is high, and the oil is filtered during cycling, and kept clean.Industrial automatic batch fryer machine is special frying machine for pulse and nut.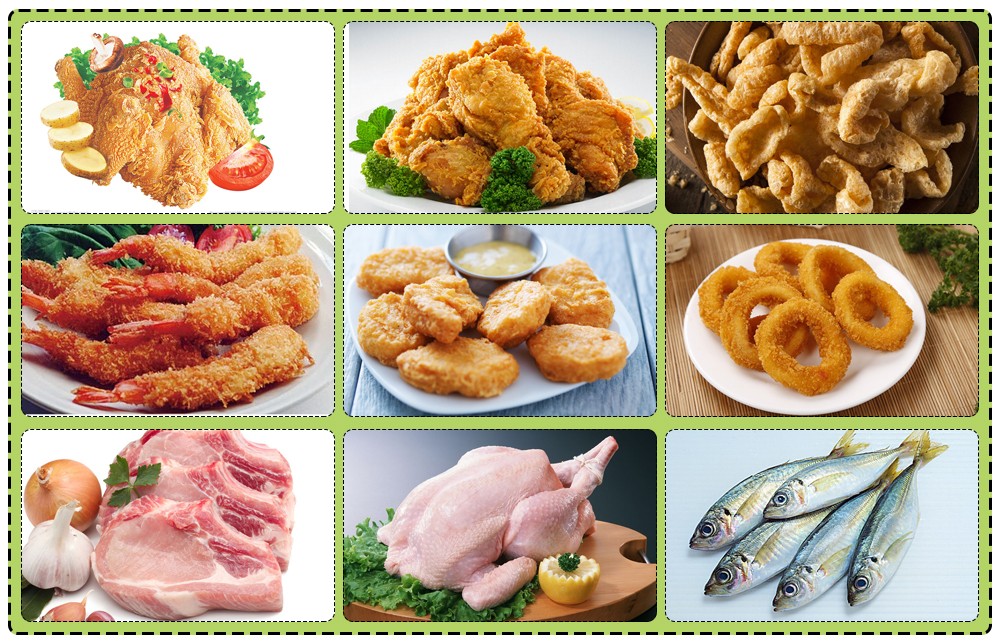 2.Configuration Of Full Automatic Meat Frying Machine
| | | | | |
| --- | --- | --- | --- | --- |
| Frying Equipment Model | Power | Heating Temperature | Output | Size (L*W*H) |
| FMS-300 | 4.3KW | ~250℃ | 100-300kg/h | 13000x1200x3000mm |
| FMS-400 | 4.3KW | ~250℃ | 300-500kg/h | 163000x1200x3000mm |
| FMS-500 | 4.9KW | ~250℃ | 500-800kg/h | 25100x1300x4000mm |
| FMS-650 | 6.85KW | ~250℃ | 800-1000kg/h | 28000x1300x4000mm |
| FMS-800 | 10KW | ~250℃ | 1000-1300kg/h | 31000x1300x4000mm |
3.Details Of Deep Electric Fryer Machine