Case Of Commercial Meat Chicken Deep Fat Fryer For Customers
Commercial meat chicken deep fat fryer are widely used for deep-frying potato fries, frozen potato fries, dried tofu, broad beans, mung beans, peanuts, crispy rice, fried dough, meat pieces, meat pie, chicken drumsticks, onions,ect.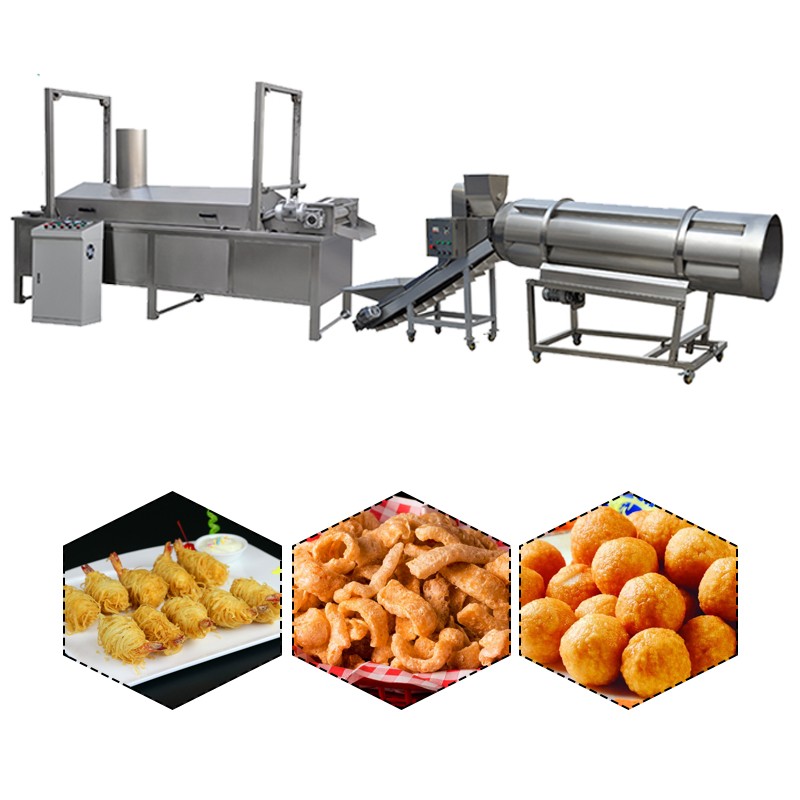 Features & Advantages Of The Frying Machine :
1.The deep fat fryer adopts pure oil design, with less oil, and the total oil flow time is increased, saving commercial meat chicken deep fat fryer costs.
2.The feed head of the automatic fryer with automatic slag discharger can automatically discharge when the residual oil is too much.
3.The industrial fryer is designed with a dynamic diesel filter system, which can automatically filter when the fryer is working.
Product Features of the Commercial meat chicken Deep Fat Fryer :
| | |
| --- | --- |
| 1. | Electric fryer, gas fryer, manual fryer, automatic discharge fryer and other frying equipment are available |
| 2. | Adjusted arbitrarily from room temperature to 250 ℃. Inhibit oil with advanced automatic temperature control device, the oil temperature can boation and acitification caused by high temperature. |
| 3. | The commercial gas deep fryer has various forms of automatic functions, such as automatic temperature control system, automatic mixing system, automatic unloading system, automatic conveying system and automatic lifting system. |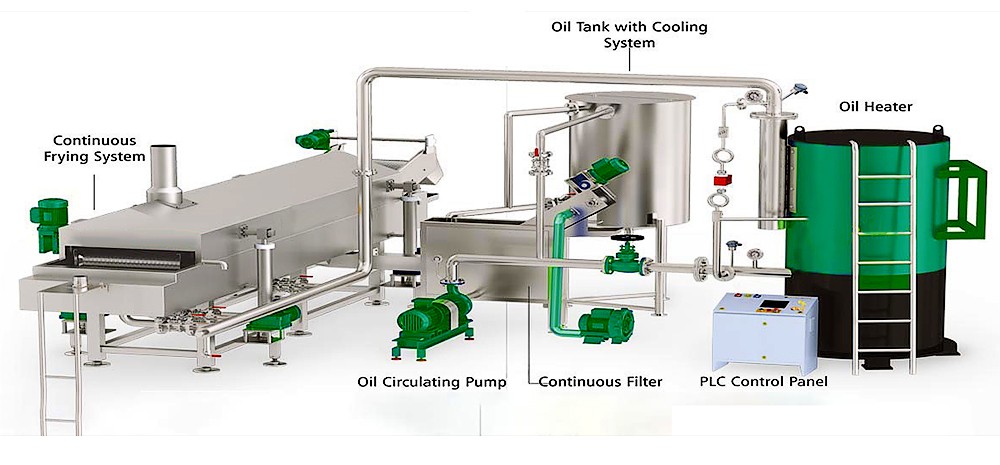 Ship to customers
Our factory has 15 years of experience, highly distinctive and innovative concepts, high quality and low price performance, which make our products recognized and selected in many countries, and ourcommercial electric deep fryer can stand the test.
We have sent two industrial fryer machine production lines to Morocco and Pakistan in the past week. Two customers just wanted to know about this frying machine at first. After our introduction and guidance, they both became more interested and trusted our Commercial meat chicken Deep Fat Fryer. Then the price was discussed through 3 phone calls, and the contract was finally signed.